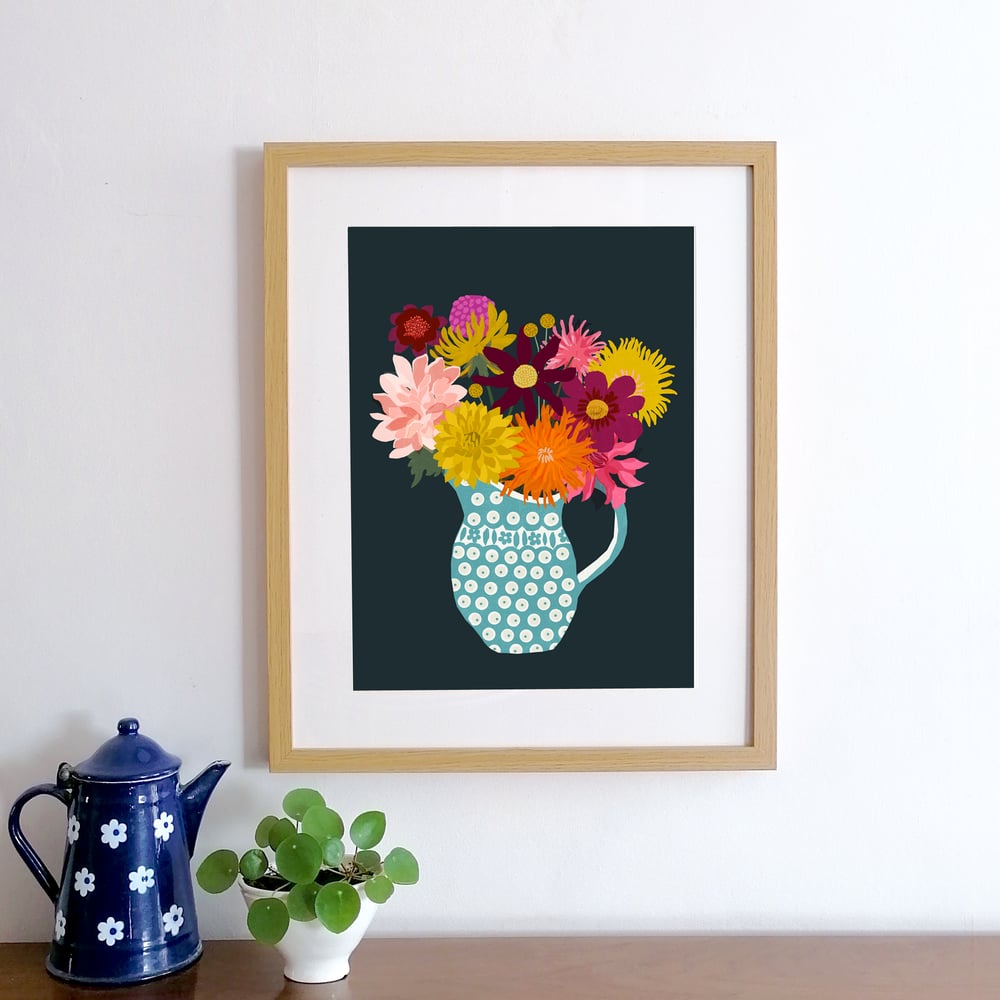 Juno is the second in my 'The Art of Floristry' series. Dahlias are my very favourite flower. Designed to bring a pop of colourful joy to your walls, this brand new print celebrates the armfuls of Dahlias I was able to grow last summer. Featuring a plethora of different sizes and shapes, highlighting the gorgeous range between varieties.
The Art of Floristry is an ongoing collection of giclee prints inspired by the legacy of Constance Spry who transformed flower arranging from Victorian austerity to joyous unconventionality. She put the art of floristry in reach of all by encouraging us to grow and gather flowers from the garden to display in our homes in whatever way gives pleasure and whatever vessels are to hand: everything from Grandma's antique porcelain vase to the chipped milk jug.
In gardens across the country, there are many of us who while away the hours pottering in the greenhouse, tending seeds and planting up bulbs in hopes of flourishes of colour during spring and summer. I want to celebrate these home-grown successes and capture the joy of laying armfuls of cut flowers onto the kitchen table for later arrangement.
Limited Edition of 100
A3 Size: 42cm x 29.7cm
Sent packaged flat.